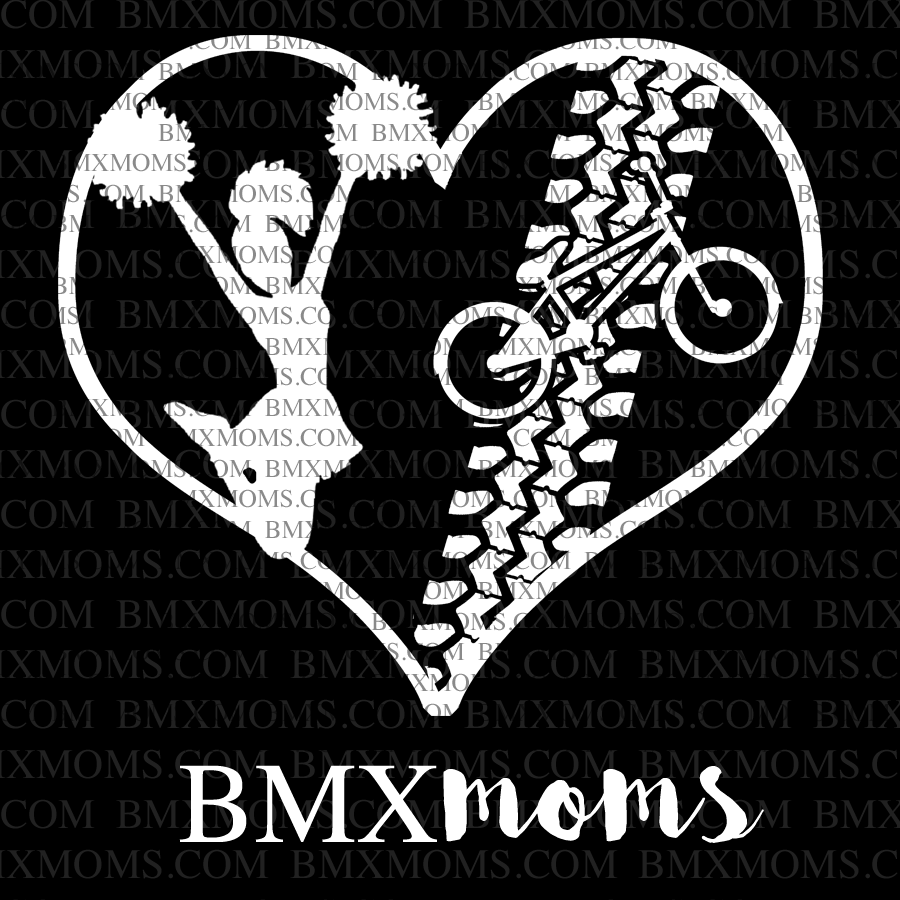 BMX Moms
Cheer and BMX Mom Heart Car Decal
Cheer and BMX MOM heart decal.
This design is available in 6 inches or 8 inches wide. 
Cut out of durable all-weather outdoor vinyl.
COPYRIGHT NOTICE
We are a BMX family owned and operated business and every one of our designs is created by us for this shop. We would appreciate it if you didn't steal or reproduce our designs.