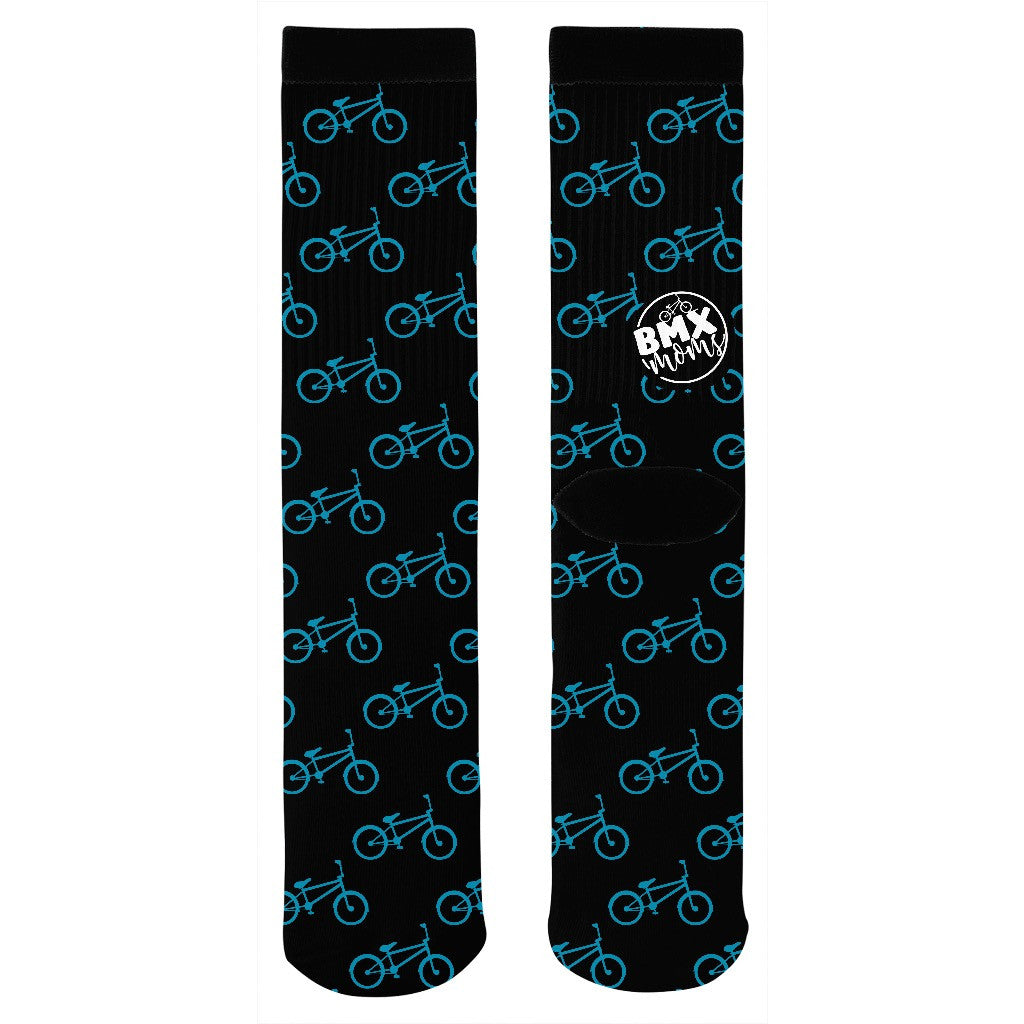 Gooten
BMX Mom's Tube Socks
You've always wanted a pair of BMX Mom socks, right? 
I know, I know. I am a little excited about these too!! I mean, you can use these socks for SO many things. Here's a list of a few of the things we'll be using them for...
Foot coverings. 
Gloves for little brothers or sisters who want to be like big brother or sister. 
Punishment for the kid that ran out of the house with everything but socks and now has to wear socks that say "Mom" on it. 
Ice holders. 
Getcha' some!! 
100% Polyester
SHIPPING
Every item created here is made when you order. YOUR ORDER MAY ARRIVE IN SEPARATE BATCHES in order to expedite your shipping. PLEASE ALLOW up to 5 days for us to print your items and another 5 to 7 for your items to arrive once they have been shipped. 
COPYRIGHT
We maintain the copyright on our designs and the trademark on BMXMOM, BMX MOM, BMX MOMS and BMXMOMS.