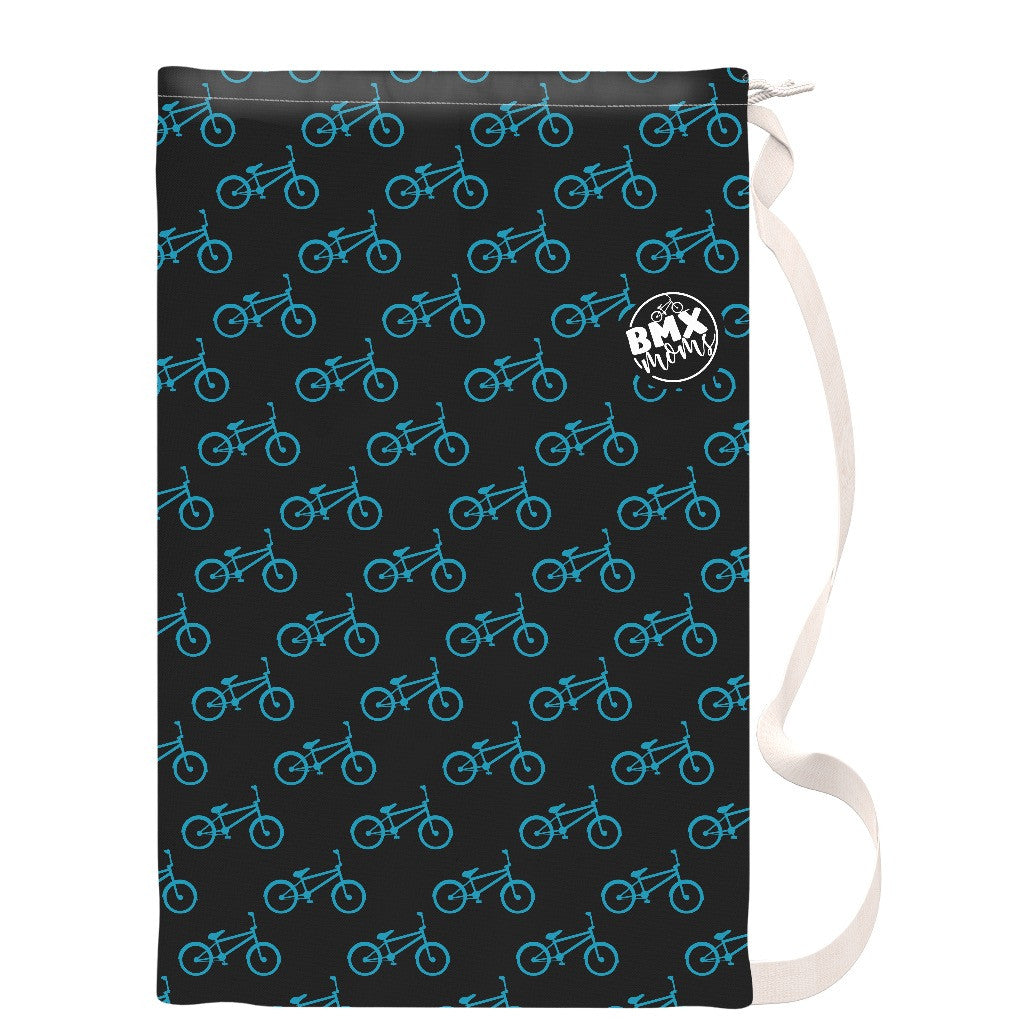 Gooten
BMX Mom's Laundry Bag
We've all got dirty laundry. 
Some of us are cool enough to have dirty race gear, too. 
So, without further adieu, let's talk about how you could use this BMX Mom laundry bag:
You could use it to carry and store gloves, knee and elbow pads - you know, the stuff your kid can't race without and has occasionally left on the living room floor. 
Socks. I mean. Do I need to explain this one?
Dirt. You don't want those dust or mud covered shirts on your new leather seats, now do you? 
Secret snacks. No one is going to look in and/or confiscate your banana or yogurt covered pretzels out of a laundry sack! *genius 
This bag is 18x32 and features so much awesomeness they considered making it illegal in California. 
SHIPPING
Every item created here is made when you order. YOUR ORDER MAY ARRIVE IN SEPARATE BATCHES in order to expedite your shipping. PLEASE ALLOW up to 5 days for us to print your items and another 5 to 7 for your items to arrive once they have been shipped. 
COPYRIGHT
We maintain the copyright on our designs and the trademark on BMXMOM, BMX MOM, BMX MOMS and BMXMOMS.